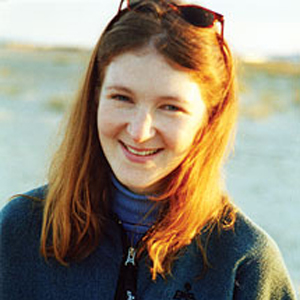 Biography
Claudia Myers was named one of "10 Filmmakers to Watch in 2015." by Independent Magazine. Most recently Claudia wrote and directed Above the Shadows, a supernatural drama starring Olivia Thirlby, Alan Ritchson, Jim Gaffigan and Megan Fox. The film opened the 2019 Brooklyn Film Festival where it won the Audience Award for Best Narrative Feature. Above the Shadows was released theatrically by Gravitas Ventures. Prior to this, Claudia wrote, directed and produced the dramatic feature Fort Bliss starring Michelle Monaghan and Ron Livingston. The film won several festival awards and top critics for The Washington Post and Philadelphia Inquirer both cited Fort Bliss among the best films of 2014. Claudia also wrote and directed Kettle of Fish starring Mathew Modine and Gina Gershon. The movie premiered at the Tribeca Film Festival and was released theatrically in 2007. She has directed two award-winning short films, including the Sundance short Buddy & Grace.
Outside of narrative fiction, Claudia has worked with veterans and active duty soldiers to make a number of films about the military community. She produced and directed the documentary The Long Road Back, about soldiers who were severely injured in Iraq. The film won two Telly Awards, an Aurora Award, and was nominated for a regional Emmy. In 2010, Claudia produced and directed Women At War, a documentary about the evolution of women's roles in the military. She also wrote and directed the interactive role-playing feature, Outside the Wire for use by the U.S. Army, which won a Codie Award and a Brandon Hall Excellence in Learning Award. The film pushes the boundaries of traditional narrative by melding fiction film, gaming, and educational training. Claudia subsequently wrote The War Inside another large-scale interactive, role-playing feature that deals with the psychological impact of war and aims to build resilience in soldiers.
As a screenwriter, Claudia has won numerous awards, was twice a finalist for the Sundance Screenwriters Lab, and is an alumna of the Hamptons Screenwriters Lab. Andy Tennant directed her script Wild Oats, starring Shirley MacLaine, Jessica Lange and Demi Moore, which was released in 2016. Claudia is currently in development on a drama series about women in Special Operations.
Claudia studied literature at Yale then received her MFA in film at Columbia University. She is an associate professor in the Film & Media Arts division of American University's School of Communication in Washington DC.